We had a little of the white stuff fall here in Central Indiana. I really like when we have a white Christmas, it adds so much more to the atmosphere. The snow gave us a chance to get outside for some cold fresh air and exercise..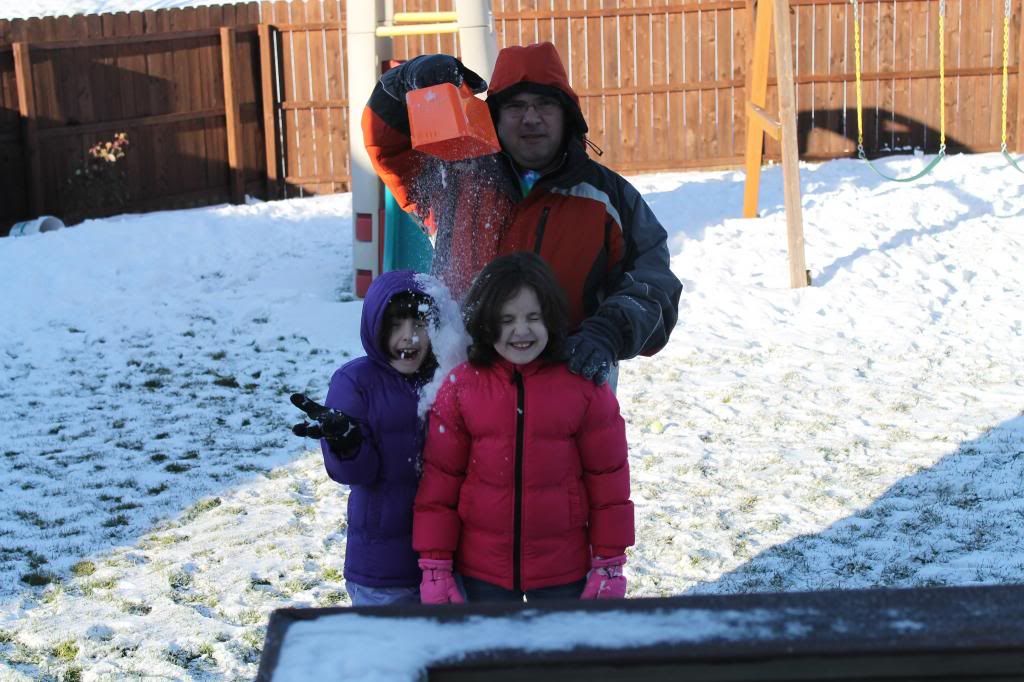 Of course we had to get acclimated to the temperature first, lol.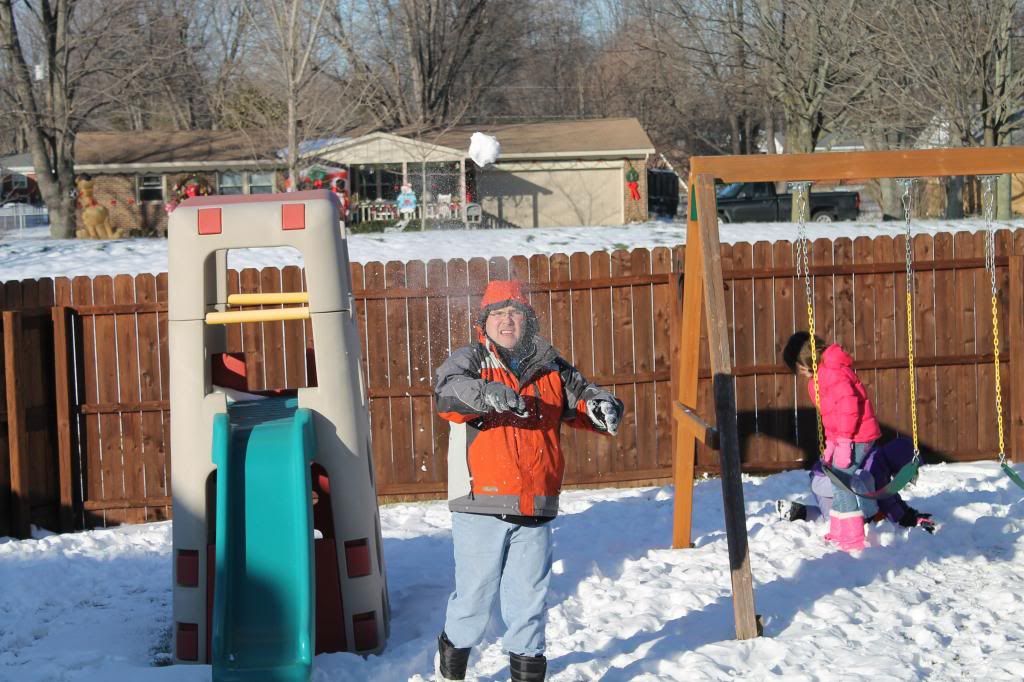 Presenting our snow balls. Even the dog was out with us..
It was a great day to play! I love spending time with the girls and can't wait to add more children to our adventures!